Fairytale retelling of Sleeping Beauty
I don't usually read books by the same author so close together, but after I listened to "Anansi Boys" recently, I saw that this book had been adapted into a radio play as well. I just really enjoy radio plays and it was only available for a short time, so I thought: you know what, I'm just going to listen to it.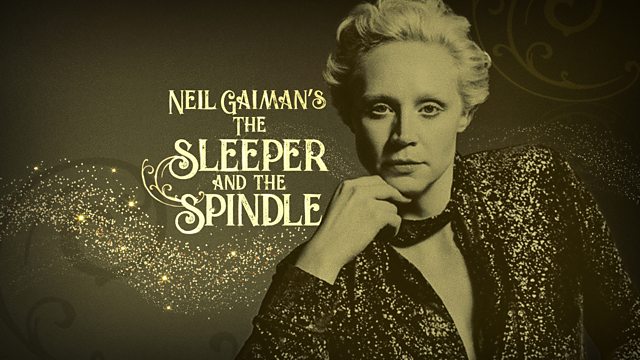 "The Sleeper and the Spindle" by Neil Gaiman is a retelling of the classic fairy tale "Sleeping Beauty". Gaiman's twist is that the main character in his retelling is not a prince but rather a young queen (voiced by Gwendoline Christie) who, upon hearing of a dark enchantment, postpones her wedding and accompanies the band of dwarves who brought the message on a quest to break the curse.
This is a very quick production that was easy to listen to. I thought that there were some clever elements to this story that subtly wove together another well-known fairy tale and turned some gender stereotypes on their heads. There was a particularly amusing scene with the queen's husband-to-be who is extremely disappointed that the wedding will have to be postponed (something I can relate to!). I also really enjoyed the narration from Ralph Ineson who voiced the First Dwarf. Ineson has a particularly iconic voice, and he really shone through in this role.
While there were a lot of fun elements to this book, there was a prolonged zombie-style scene that irked me a bit (zombies in general annoy me). I also felt that after the climax, the ending itself fell a bit flat and could have been punchier, twistier or more subversive.
An enjoyable retelling and adaptation that Gaiman could have leaned into a bit more.