Outback thriller about secrets and lies
Content warning: family violence, child abuse, animal abuse, emotional abuse
I received a copy of this eBook courtesy of the publisher. I actually read some of this author's work when I was a teen and particularly enjoyed her biopunk novels, though this one is a significantly different genre.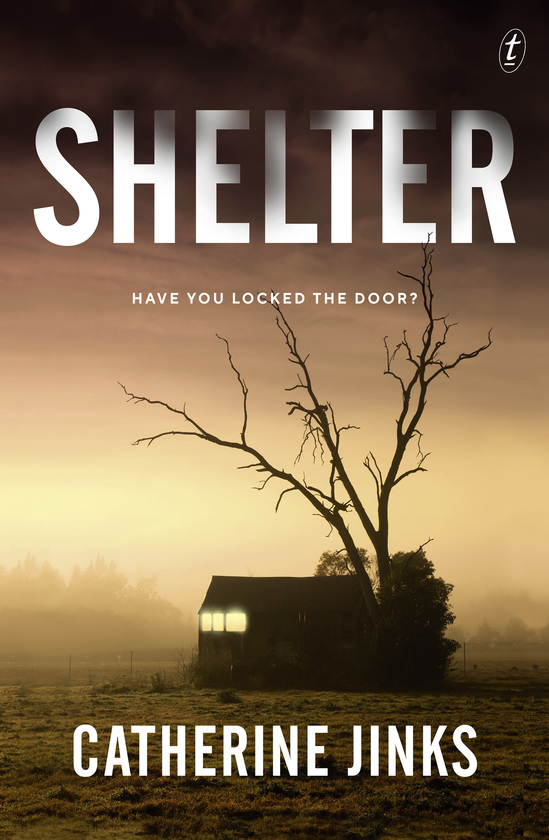 "Shelter" by Catherine Jinks is a thriller novel set outside a small country town in rural Australia. Meg is a middle-aged woman who lives alone in a small property. A survivor of family violence herself, she agrees to take in a young woman called Nerine and her two small children and let them hide out for a while. Despite the secrecy, remoteness and lack of reception, Nerine is adamant that her violent ex while find a way to track them down. As more and more strange things happen, Meg begins to wonder if it is her own ex-husband they should be worried about and how safe her hideaway really is.
This is a tense read and Jinks really demonstrates her prowess at setting pace and a sense of place. Meg is a believable character who is at once capable and independent yet ultimately very vulnerable. The scars left on her psyche by her ex-husband grow more and more evident as the pressure in the book continues, and I felt that Jinks really captured the long-term harm that being in an abusive relationship can have on you and how insidious emotional abuse in particular can be. Throughout this book, Meg second-guesses herself and her hesitation and lack of faith in herself ultimately impacts the way other people treat her and leaves her open to further exploitation. Heartbreakingly, I felt that Jinks wrote about how abusive families can impact children very authentically and the scenes with Ana were particularly compelling and upsetting.
However, this is not a feel good story and ultimately the ending felt very unsatisfactory. I appreciate the point I believe Jinks was trying to make about the justice system and how an emotional abuser can continue to indirectly cause you harm long after the relationship has ended. However, as the climax of the books unfolds and the impact of what happened becomes clear, I found it a little hard to suspend my disbelief. I know that Jinks has likely been inspired by (slight spoiler if you click through) this case, but I think that the Epilogue just felt a bit off to me. As I finished the book, I had a bitter taste in my mouth and I'm not sure Meg got a fair shake of the stick. Perhaps that was Jinks' intention.
A complex, challenging and deeply uncomfortable novel that explores emotional abuse from a fresh and disturbing perspective.