Romance novel set against the backdrop of a beautiful lake
I received a copy of this book courtesy of the author.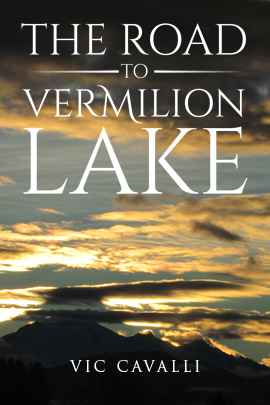 "The Road to Vermilion Lake" by Vic Cavalli is a romantic novel about Thomas, a first aid attendant and blaster's assistant who is working on an enormous development project alongside a beautiful lake. Every time Thomas hears an explosion, he's reminded of his ex-girlfriend, the gorgeous Sally, the first woman he ever kissed. However, his life becomes complicated when he meets Johnny, Sally's sister and an architect on the lake development project. As he starts to fall for Johnny, Thomas wonders if he can grow to be the man she deserves and whether he can ever truly move on from Sally.
This novel is quite unusual in that it is purely romance, but told wholly from the perspective of a male character. Romance is typically considered a feminine genre, so it was a bit refreshing to read a romance novel where it's a man who is angsting over what he says and does to make a relationship work. I thought Cavalli did a good job exploring the emotions around a new relationship and the transition from carefree young man to responsible, driven adult.
There were a lot of interesting elements to this story, but one thing that I thought was a shame was a missed opportunity to link two of these elements together. Without giving too much away, there was a character that Thomas' friend met and a character in Johnny and Sally's life that could have been connected and I did feel like it would have been brilliant to connect the two and have a bit more depth to the characters' backstories.
An easy read and a gentle novel about the personal development and compromise required to make a relationship work.